The MCerberus® MCB-800 Water Detection and Alert System provides immediate notification of water present in hard-to-reach locations and sends alerts to any internet-enabled device should the system detects a water event.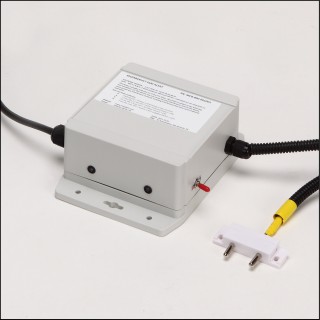 Our System provides the following benefits:
Prevent Unnecessary Damages: Receive real-time alerts via SMS text or email.
Save Time and Resources: Automated system monitors and tracks conditions for you
Low Cost & Easy Installation:  The MCerberus® MCB-800 Water Detection and Alert System can be installed in about fifteen minutes.
Monitor From Anywhere: 24/7 access from anywhere via the Internet. Our iOS application is a free download.
Hardened, Robust Design: Designed with "Under the Hood" Automotive technology
Robust, Adaptive Embedded Code: Our System recognizes WiFi communication issues and automatically reboots
Finally, our System allows the User to tune the Water Detection sensitivity during installation. The sensitivity level may be set at three levels allowing the User to optimize the unit for the specific installation.
For more information see our website supporting this product line at www.ssmalert.com.